Last month, I flew to Phoenix and passed a hands-on test to become a second-level certified CranioSacral therapist. Woo hoo! This is the highest level of certification that the Upledger Institute has, and right now, I'm the only one in Pierce County who has this.
What does this mean? Well, I have been doing craniosacral for 13 years now, and being a CST-D implies that I have the Upledger Institute's seal of approval that I know what I'm doing. It also means that I can wear the tiara now, heh heh.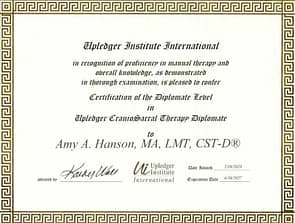 Will I stop learning new things? No way! I've got nerdiness hard-wired into my brain and psyche.
So, book your appointment below if you're looking for a competent therapist to see if a Certified CranioSacral Therapist in Pierce County can help you with your pain.